Where Are Lexus Models Made?
Lexus vehicles are produced primarily in Japan at manufacturing plants in the Chūbu and Kyūshū regions. The Lexus RX 330 was the first Lexus built outside of Japan in 2003, in Ontario, Canada. Find out where Lexus models sold around the world are made:
Kitakyushu, Japan — CT, HS, and RX
Miyawaka, Japan — ES, IS, RX, NX, and UX
Susono, Japan — SC
Tahara, Japan — LS, GS, IS, GX, RX, and NX
Toyota City, Japan — ES, LX, LFA, and LC
Cambridge, Ontario, Canada — RX and RXh
Georgetown, Kentucky, USA — ES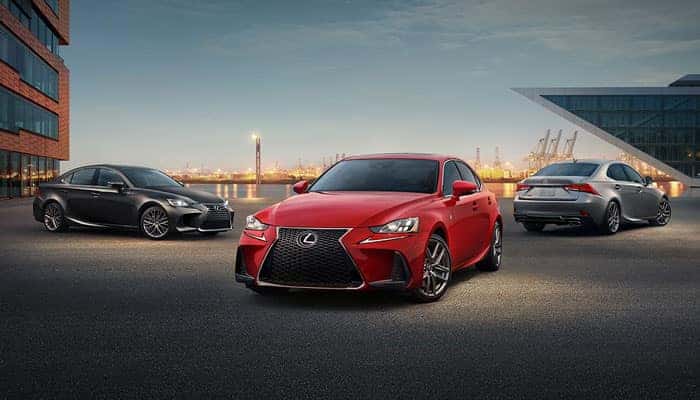 When Was Lexus Founded?
Toyota owns the Lexus brand, but Toyota has its headquarters in Toyota City, Japan, while Lexus operations are headquartered in Nagoya, Japan. Lexus has been operating its own centers for design, engineering, and manufacturing, since the early 2000's. Here is some trivia about the origins of the Lexus brand:
1983 — Toyota started Project F1 (short for Flagship One) based on a challenge set by chairman Eiji Toyoda. The aim of Project F1 was to build the world's best car.
This project lasted several years and involved market researchers doing studies in Laguna Beach, California of the lifestyles and tastes of wealthy Americans.
1989 — Project F1 completed, resulting in the launch of Lexus, a new luxury brand under Toyota that focused on luxury exports for international markets. This included a network of 81 new Lexus dealerships in the United States.
January 1989 — The Lexus LS 400 made a splash in the luxury sedan market at its debut at the North American International Auto Show in Detroit, with a 4.0L V8 gasoline engine and rear-wheel drive. Critics noted the quality, performance, aerodynamics, comfortable interior, and more.
2019 — After debuting an entire lineup of vehicles over the decades and surviving international recessions, the ten millionth Lexus is sold.
Learn More About Lexus Luxury Cars in Albuquerque
When you are ready to take the next step and drive home to Belen or Los Lunas in a Lexus, browse our inventory to find a new Lexus for sale, or even a quality used Lexus for sale at Lexus of Albuquerque! You can also learn more about liability insurance coverage to get more peace of mind in your new car.